Family ski holidays are a perfect opportunity to spend some quality time together away from the stresses of everyday life.
However, organising them in the first place can create more stress than you'd ever imagined.
For a start, finding somewhere with enough activities to suit every family member can be a bewildering task.
That's why we've created this list of the top 5 ski resorts for families, so you can make precious, happy memories knowing all your family's needs are catered for.
Discover the Beautiful Meribél, France
The picturesque ski resort of Méribel is a great choice for families looking for excellent skiing and entertainment for the whole family. It was awarded Famile Plus status in 2013 in recognition of its family friendly offerings.
Nestled in the popular Three Valleys skiing area, Méribel has slopes for all abilities and a huge area for intrepid skiers to explore.
There are some good ski schools in Méribel with their own 'snow gardens' for children from the age of 3 to practice their first steps. Once they've graduated from the basics, they can be taken out in groups by qualified ski instructors to try out the slopes. For inquisitive little ones, the Moon-wild piste even has life sized woodland animals to spot.
When the kids start to tire of skiing, there are plenty of activities to discover off the slopes. The children's play areas 'Elements park' and 'The Inuit' have recently been revamped and expanded with entertainers providing fun games and challenges such as treasure hunts and fishing. Toboggan fans will love whizzing down the Mission Black Forest run while the less foolhardy might prefer to go sledging!
Another bonus, the resort is extremely easy to get to with a ski transfer. Because who wants a long transfer after a long flight?
Get Your Kicks in Avoriaz, France
Avoriaz is a popular choice for families due to its convenient design, ski-in, ski-out accommodation and traditional atmosphere.
One big draw for families is the fact that Avoriaz is a fully pedestrianised village. That means no cars, no buses, and no fumes or traffic. Instead, take an enchanting ride by horse and sleigh and enjoy the journey knowing your children can play outside in safety.
Another benefit to Avoriaz is its handy location just an hour and 15 minutes from Geneva airport. There's nothing worse than an endless car journey after a flight with cranky little ones in toe!
The Village des Enfants in the centre of the village is a fantastic place for young people to develop their skiing confidence with skilled instructors. There's also a snow park designed especially for kids at the top of the village.
As well as skiing, the Aquariaz water park is a big hit with kids of all ages. Kids can swim along an indoor 'river', fling themselves off the swing or make a splash in the mini flume while adults keep a watchful eye from the jacuzzi.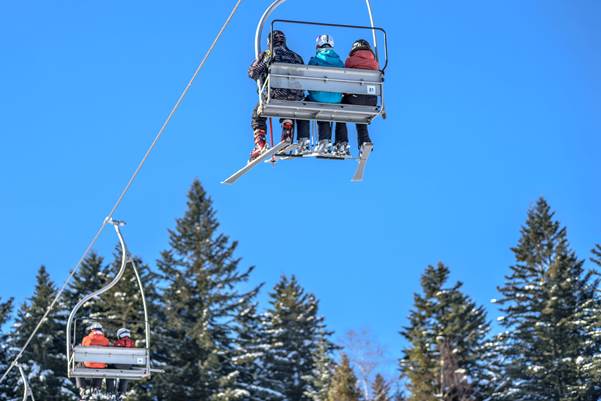 Beginners are well catered for in Saas Fee, Switzerland
The charming alpine village of Saas Fee is just what you'd expect a village referred to as the 'pearl of the Alps' to look like. Traditional wooden chalets, breath taking scenery and a good coating of snow.
Saas Fee is also a great place to bring your family. Like Avoriaz, it's car free and there is a subdued après ski scene, promising a good night's sleep.
You'll find a nursery slope in the middle of the village with blue and green slopes for beginners. To make things as convenient as possible, some ski schools offer a package which includes lessons, lunch and afternoon activities for young children.
For adults and older children looking for some thrills, Saas Fee has some more challenging pistes on the glacier to explore. The whole family will love the Saas Fee fun park with its bumps, tunnels and woodland runs.
The best thing about Saas Fee? Its excellent value for money. Bag your family great deals on lift passes and spend the extra cash on hot chocolate and fondue!
Find Cheap Thrills in Mayrhofen, Austria
Mayrhofen is a great choice for families on a budget looking for a variety of skiing opportunities for all levels.
If the budget's tight this year, parents with children under 5 will be very happy to know their child can ski for free when accompanied by an adult. Children under 14 also get a decent discount, meaning you can afford to bring the whole family!
Mayrhofen's fun slope offers an adrenaline packed run suitable for children. Ride the waves, steep turns and bowls and feel like a professional in the safety of this special area. The Vans Penken park also has a kid's area for wannabe freestylers to practice their boxes and 4-meter jumps.
History buffs can discover Saas Fee's past by visiting one of the oldest narrow-gauge railways in the world! The Zillertalbahn steam train even has a children's carriage where little ones can paint the alpine scenery as it flies past.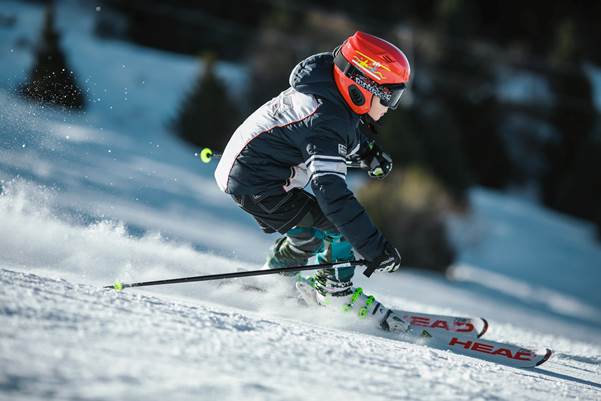 Chill out in Pila, Italy
Pila is probably the most family friendly resort in Italy. The compact, tranquil resort has one of the best snow records in the Alps and great skiing for beginners and intermediates. The drive up from the Aosta Valley also offers stunning views of Mont Blanc and the Matterhorn.
The nursery slope, play area and tubing is all easily accessible in the centre of the village. Drop kids up to the age of 12 off at the Miniclub so you can enjoy an afternoon of skiing some of the more challenging red slopes.
Little feet don't want to be walking miles in ski boots, so the highlight of Pila is the ease of access to the slopes and the ski-in, ski-out accommodation.
Time to Get Planning!
With five fantastic, family-friendly resorts to choose from, we hope we've made your holiday planning that little bit easier.
To make it even more special, why not book a luxury ski chalet for your family. The team at Alpine Infusion in The Three Valleys will make sure your every need is taken care of, so you can concentrate on creating those magical memories.